Fence Buddi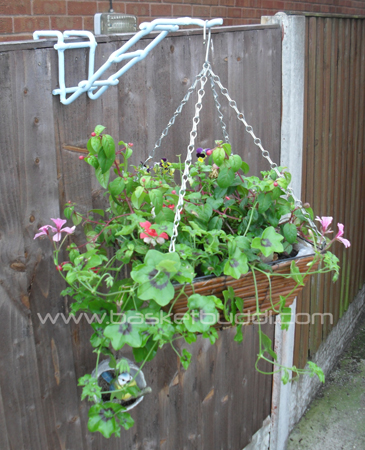 No need for fixed hanging basket brackets or wall-mounted lantern hangers when you have a Fence Buddi!
Now you can hang your favourite basket or lantern over your fence panel! No drilling required.
Fence buddi will fit over both lap and feathered type panels, provided the panel is in good condition.
The Fence buddi hanger is available in a variety of colours to suit your garden, including black, white, navy, green purple and copper.
Accessories not included.
For Fence Buddi prices, please check our Price List and delivery options.