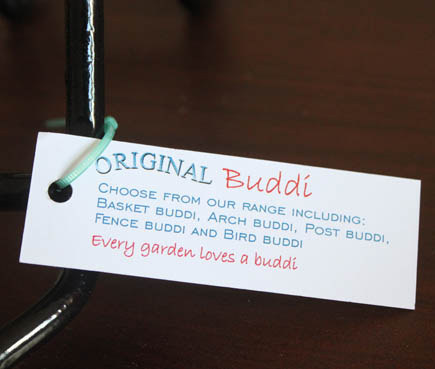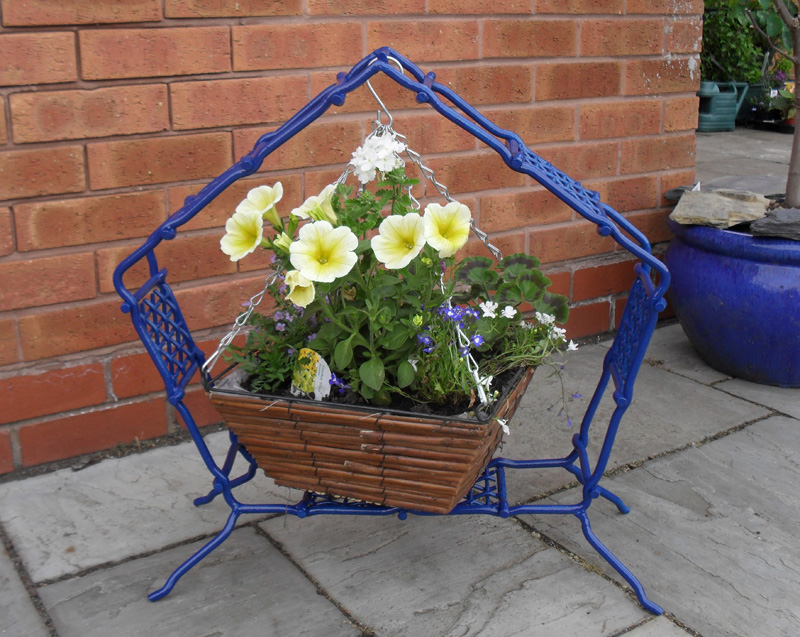 Basket Buddi Hanging Basket Stands
Basket Buddi is a range of handmade hanging basket stands and garden accessories which compliment floral baskets, trailing tomatoes, bird feeders and outdoor lanterns.
Each product is hand made and hand painted in the UK using strong interwoven mesh.
NO TOOLS OR DRILLING REQUIRED
Available in a range of designs, the garden buddi comes in a variety of colours including black, white, copper, purple, blue, green and red.
The range of buddi products make an ideal gift for Christmas, Birthdays, Fathers / Mothers day or for garden lovers everywhere.
The free-standing buddi are perfect for those short of room to fit the traditional hanging basket brackets. Our strong, free-standing structures are made to take the weight of the average hanging basket. The Basket buddi can also be used to hang outdoor lanterns on and even bird feeders.
The shape, design, size and colours may vary between the styles of Buddi.
Please view our full Basket Buddi range.