Buddi Two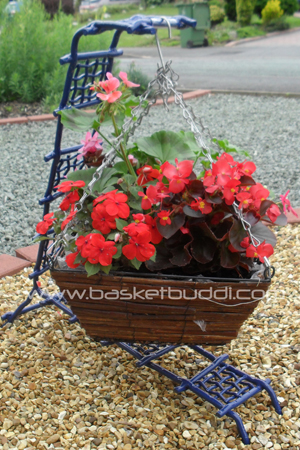 This one piece, Buddi Two freestanding hanging basket stand will compliment most types of hanging basket in your garden. The Buddi can also be used to display outdoor garden lanterns.
Hand made in the UK from strong interwoven mesh, Buddi Two can be supplied in a range of colours including black, navy, red, green, purple and copper.
The freestanding buddi can be repositioned in the garden or patio as often as you like, something which the traditional hanging basket fixed bracket does not offer.
No tools required. Accessories not included.
For Buddi Two prices, please check our Price List and delivery options.